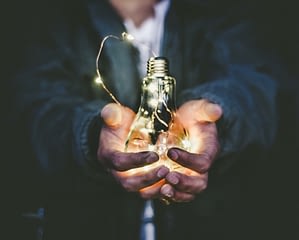 Access to energy enhances the 'quality of life' for '90 percent of off grid customers'. With access to reliable and clean sources of electricity and lighting, users' economic 'and educational status' improves. African Merchants are able to generate a higher level of income by keeping their business open at night. A higher income can help African Merchants pay for children's school fees. 
Access to energy is proving to have a major impact in improving the lives of African Merchants. By accessing energy, African merchants are able to keep their shops open at night, which results in an increase in customers for them. As merchants are able to increase business, they are able to earn more revenue. With businesses booming in African countries, economic activity improves. According to GOGLA, an estimated '5.1 million people are currently undertaking more economic activity as a result of affiliate OGS lighting products'. Access to light enables African Merchants to generate more income by keeping their shops open at night. 
African Merchants can use the valuable increase in income to pay for school fees. Children can complete their homework at night, with access to electricity. DizzitUp provides affordable, renewable electricity that makes a remarkable impact on African Merchants lives and business. It is clear that gaining access to electricity would stimulate the financial and social elevation of Africa.
When customers use a solar device, they are able to continue working for more hours. An Off-Grid Solar Market Trends Report for 2020 shows that 'up to 29% of users spend more time at work'. Access to energy can result in African Merchants undertaking more work. It is clear that access to energy provides numerous benefits for African Merchants.
DizzitUp has operations in Madagascar and Togo. The company has opened a showroom in Lomé, Togo. At the showroom, customers are able to find DizzitUp's autonomous Solar Home Systems and power cut protection solar power generators. As DizzitUp Togo aims to cater to customers' convenience, the showroom is open 6 days a week from 9AM to 8PM. DizzitUp's team at Lomé is excited to introduce customers to the different DizziBox and payment facilities offered by the company.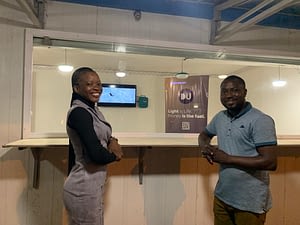 DizzitUp Togo showroom 
Address: Avenue de la Chance, Shop CCIT #002, Lomegan (Lomé).
Direction: https://www.google.com/maps/dir//6.1828889,1.2065556/@6.1828889,1.2065556,16z
Whatsapp: +228 91 79 80 32
Web site: togo.dizzitup.com